Annual Tariff Determination to Benefit Customers and Jamaica's Power System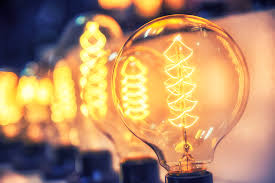 The annual tariff adjustment recently approved by the Office of Utilities Regulation (OUR) is consistent with JPS' strategic objective of balancing the needs of the electrical system with the needs of its customers. The OUR's Determination on JPS' application will allow customers to benefit from cost savings, while the Company will be able to continue investing in critical projects to modernize the energy sector and reduce bills over the long term.
The Determination will result in slight adjustments in customers' bills. Residential and small commercial customers will see a less than 0.5% increase in their bills. This translates to about $67 on the average residential customer's bill, if everything else remains constant. Large commercial and industrial customers will see a decrease of 0.5% or less in their bills. These adjustments will apply to electricity used after October 1, 2018.
Reducing Rate Impacts
JPS President & CEO, Emanuel DaRosa, explains that, "One of JPS' objectives in submitting the application to the OUR, was to manage rate impacts to customers and reduce the possibility of rate shocks from future rate reviews. This was achieved through the acceptance of our proposal to incorporate some plant depreciation costs in this rate review, rather than delay these costs for future reviews. This approach provides gradualism and helps prevent a balloon effect on rates," he notes.
Customers to Benefit from Cost Savings
The JPS CEO also points to the fact that customers will benefit from several cost-saving initiatives incorporated in the annual rate review. These include the Company's plan to refinance long term debt in order to reduce interest rates, which will result in savings that will be passed on to customers. "Over the medium to long term customers will benefit from the Company's efforts to reduce cost and improve efficiency. The fact that we have successfully reduced our operating and maintenance costs by 10% in 2018, is part of our strategy to reduce the costs that are passed on to our customers," Mr. DaRosa explains.
More Investments in Streetlights, Loss Reduction and New Power Plant
The OUR has also accepted JPS' proposal to fund the LED Streetlight Programme from the System Benefit Fund. This means that customers will not be asked to pay additional for this programme during the period covered by the Rate Determination, while JPS will be able to continue the advancement of this important national initiative. JPS has also been given a partial reprieve from system losses penalty, to allow the company to invest in loss reduction initiatives that will reduce losses and ultimately benefit customers through lower costs in the long run.
Despite the fact that some of the Company's proposals were not approved by the OUR, JPS believes the Rate Determination will allow continued investment in critical initiatives, such as the new 190 LNG plant, which will see a reduction in the country's dependence on heavy fuel oil. "We are committed to working as efficiently as possible, to continue reducing our operating costs, while delivering the new power plant and a more modernized grid, which are integral to the fulfilment of the objectives outlined in Jamaica's National Energy Policy," Mr. DaRosa.